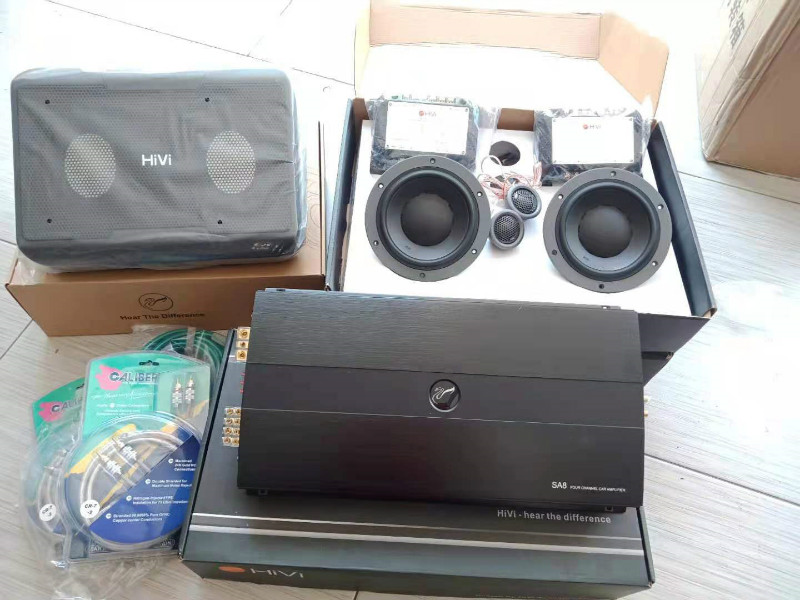 The driving life that modern people yearn for is no longer just the pursuit of the kinetic energy and design of the car. The requirements for car music are becoming more and more critical. They pay attention to better sound quality and audio-visual enjoyment. The same is true for Mitsubishi Pajero owners. Shantou Huisheng customized a set of HiVi car sound modification schemes according to the demands of the owners.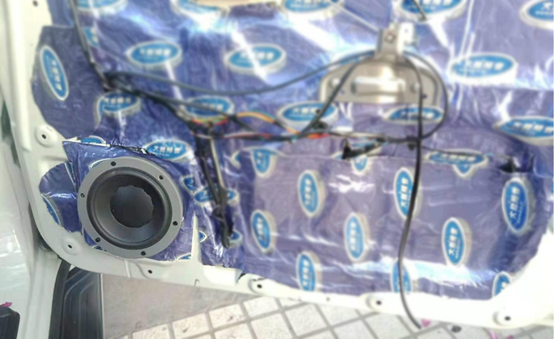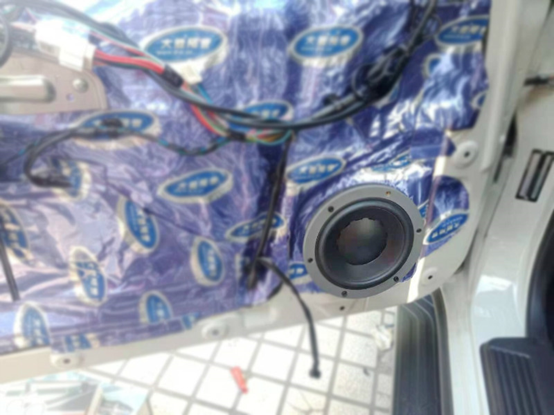 DX-265mid-low speaker DX6W installed on the front door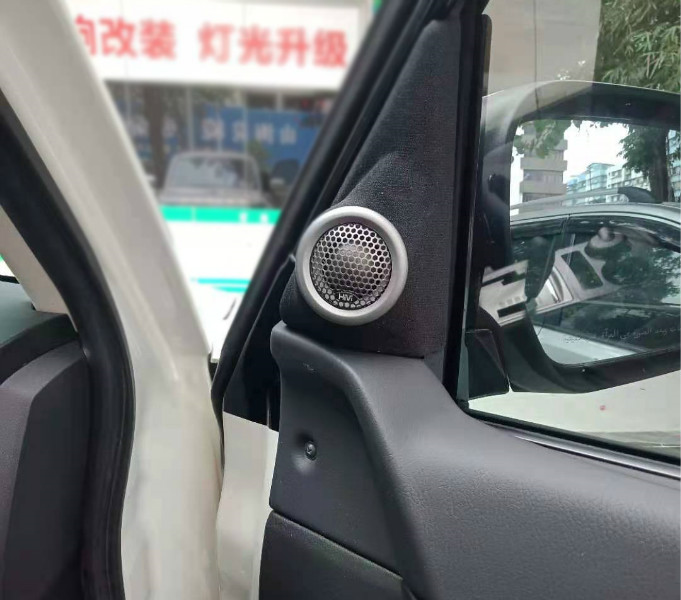 DX-265 tweeter invert install on the triangle position of the window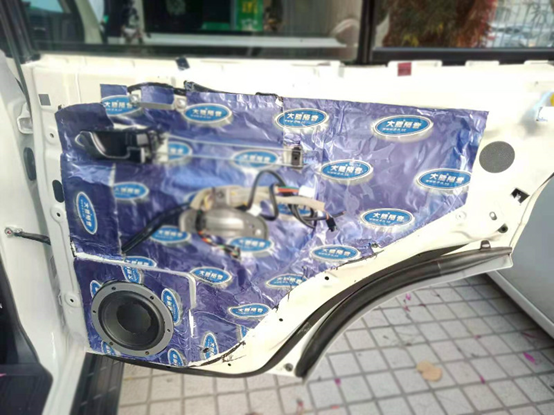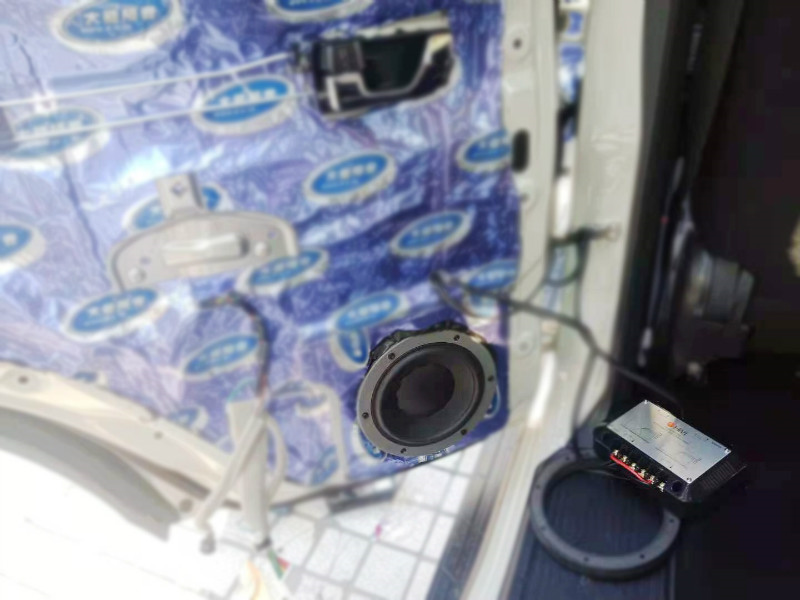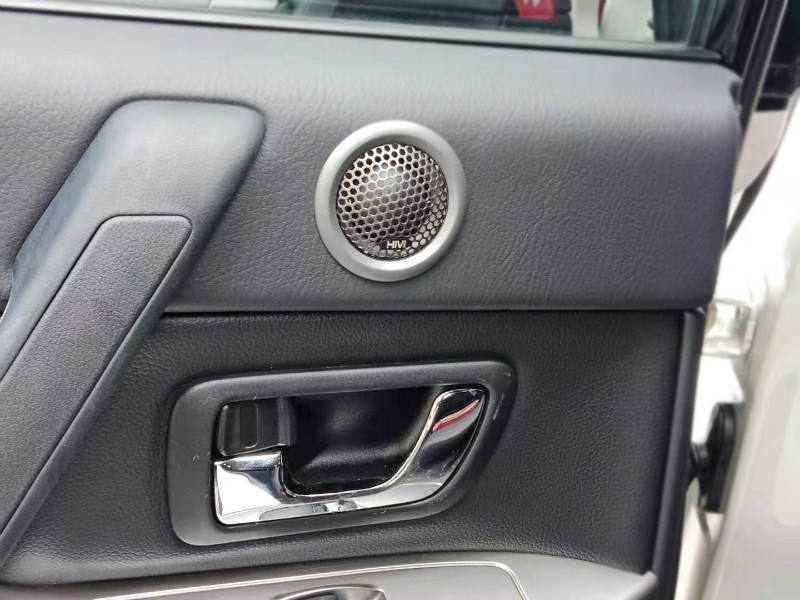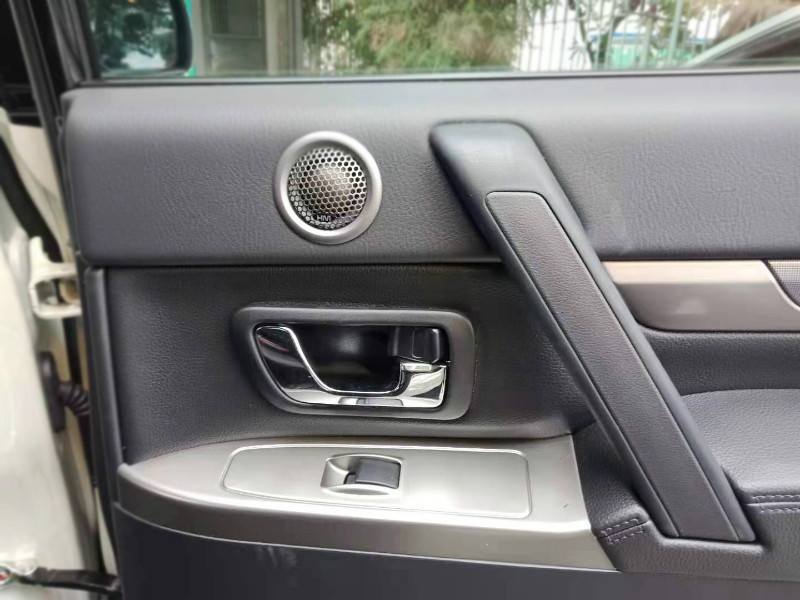 DX-265mid-low speaker DX6W installed on the rear door
DX265 is a set of Hi-Fi system. The PAJERO refit to use DX-265 two-way speaker on the front and rear doors brings the shock of hearing. Also the advanced artistic appearance makes the user pleasing to the eye.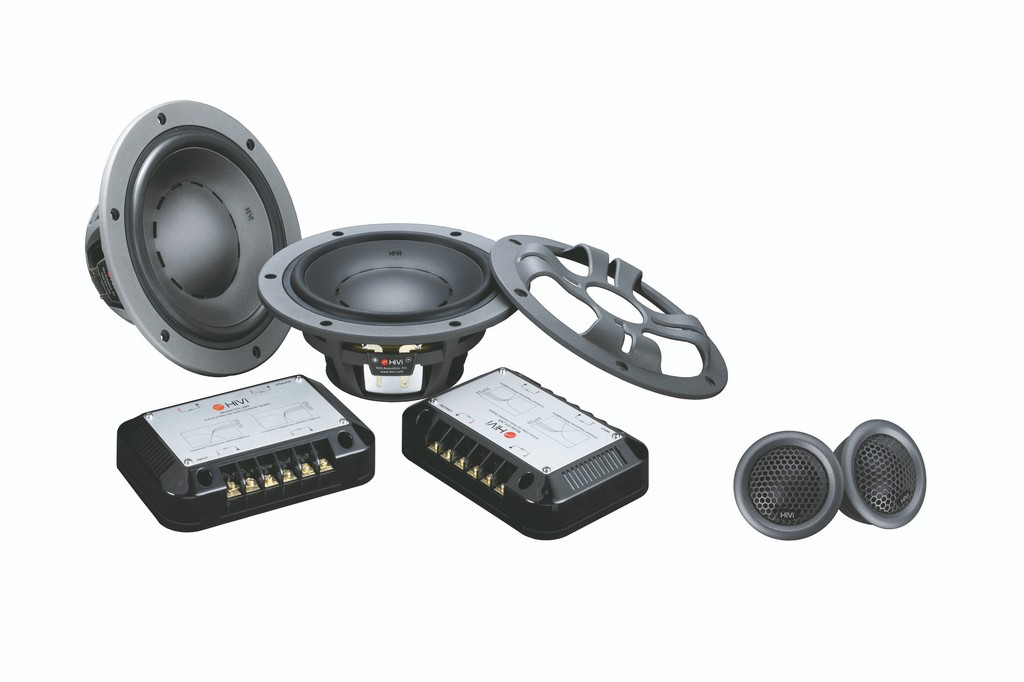 HiVi DX-265 professional auto system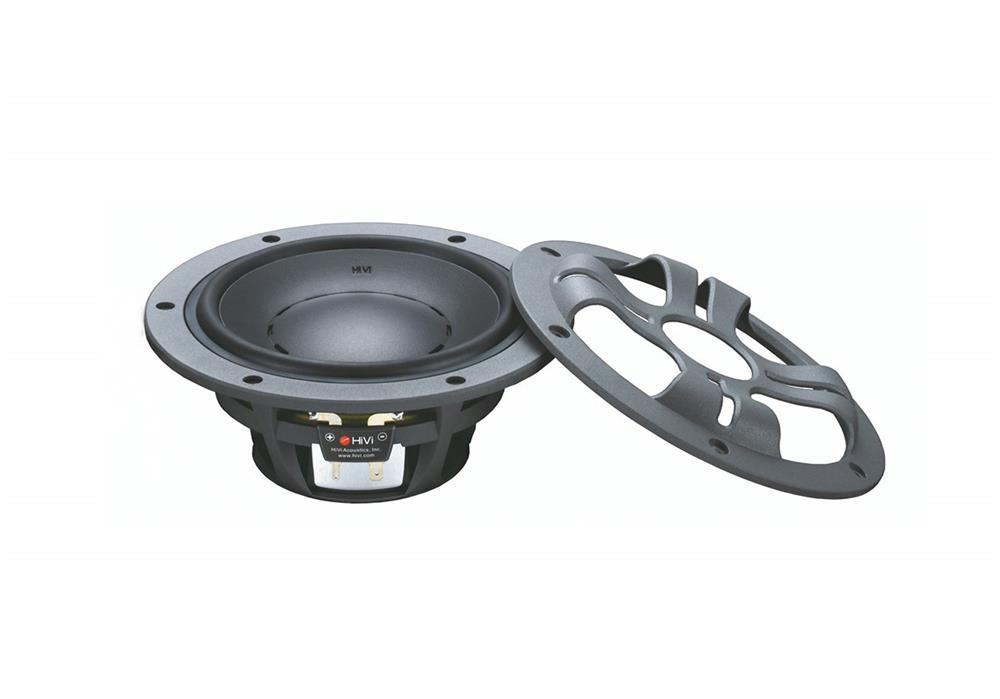 DX6W woofer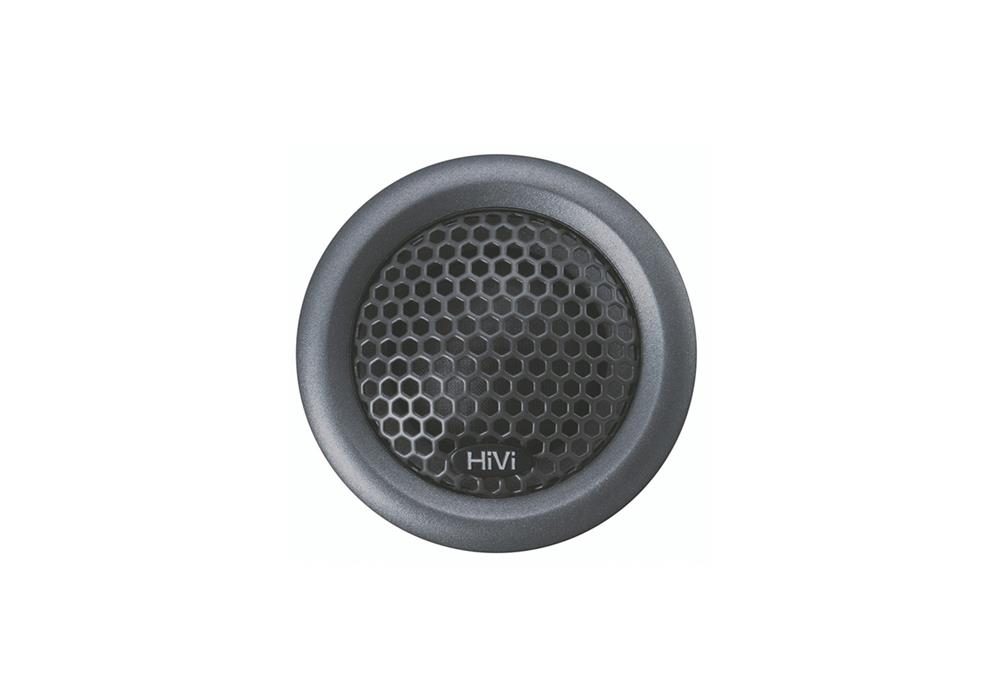 BT28C tweeter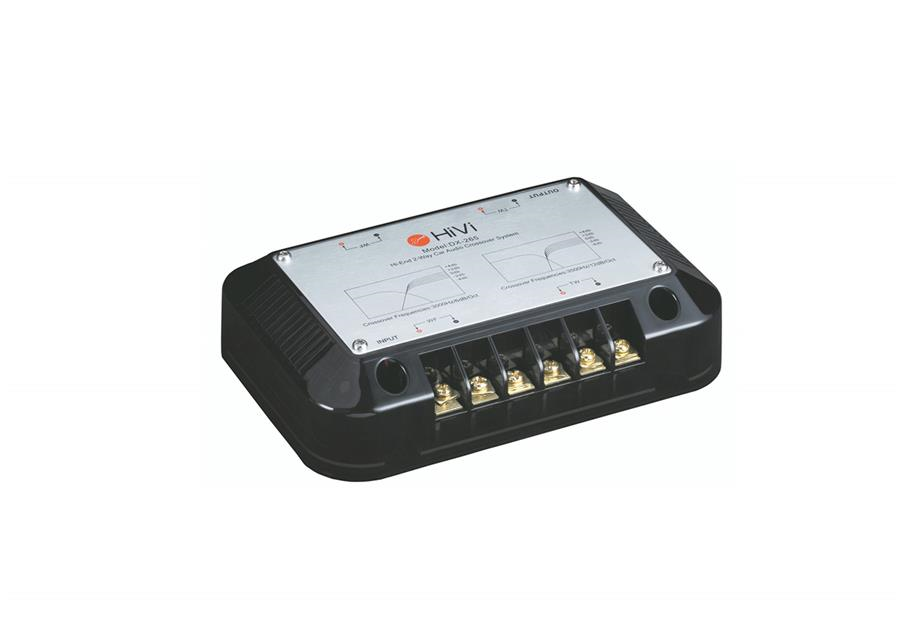 DX-265 frequency divider
The hidden installation of HiVi V8 ultra-thin subwoofer in the car is also one of the highlights of the scheme. It brings the surging sound effect of heavy bass. V8 subwoofer can effectively improve the low-frequency effect. Its sensitivity and SPL are large enough to greatly improve the low-frequency control. The sound is rich and mellow, natural and accurate, full and elastic, creating a more three-dimensional and vivid sound field.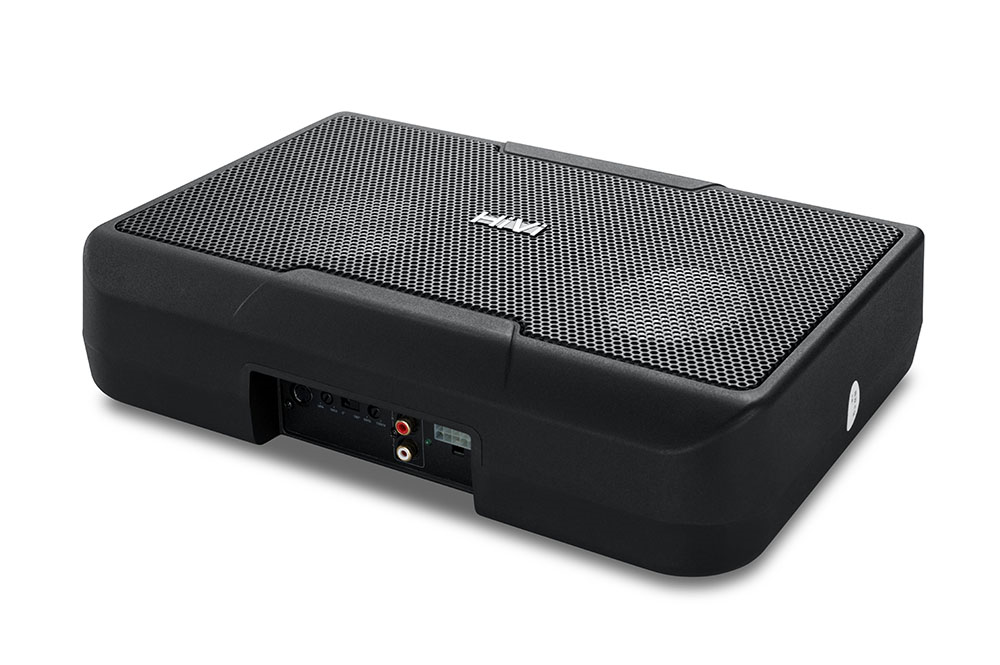 HiVi V8 ultra-thin woofer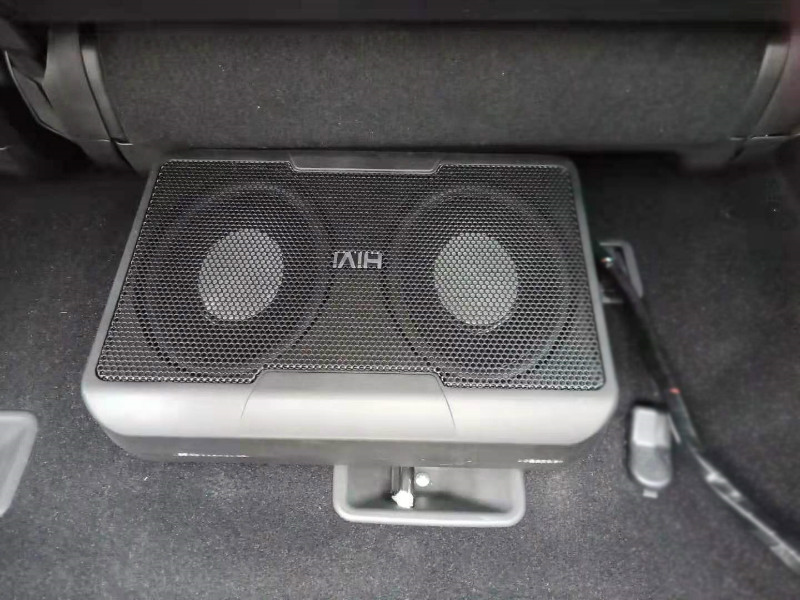 HiVi V8 installed in the trunk
Finally, a 4-CH professional auto power amplifier HiVi SA8 provided stable and abundant power output to achieve precise control of the system and enhance the sense of music atmosphere. Each channel adopts two pairs of 200W Motorola high-power transistor parallel output, two super large transformers, 12 high-power MOS-FET parallel output, and large capacity Japanese Ruby filter capacitor to form a superpower supply circuit, which provides a strong energy reserve for instant mutation signal and easily cope with large dynamic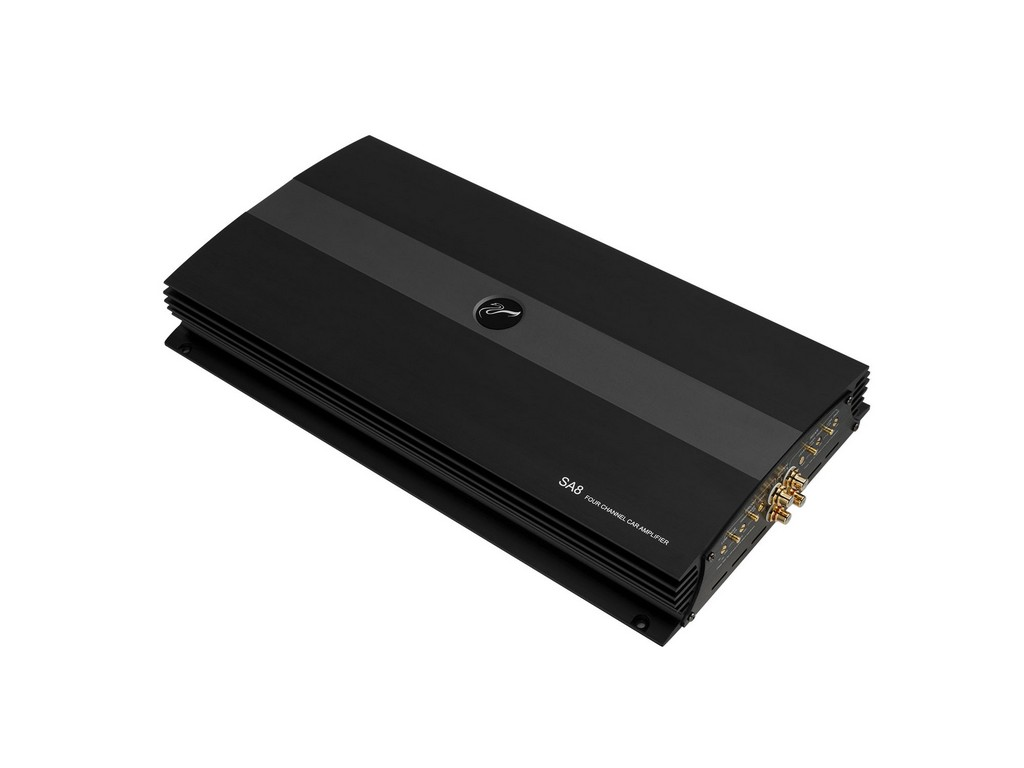 HiVi SA8 professional auto amplifier
After the sound upgrade, it presents the perfect enjoyment of car music. The new system can make a better interpretation of music and film. Beautiful sound is just around the corner.
Configuration List:
Front Door: HiVi DX-265 two-way speaker system
Rear Door: HiVi DX-265 two-way speaker system
Amplifier: HiVi SA8 professional auto amplifier
Woofer: HiVi V8 ultra-thin woofer
This case is provided by HiVi agent, Shantou HuiSheng Car Audio