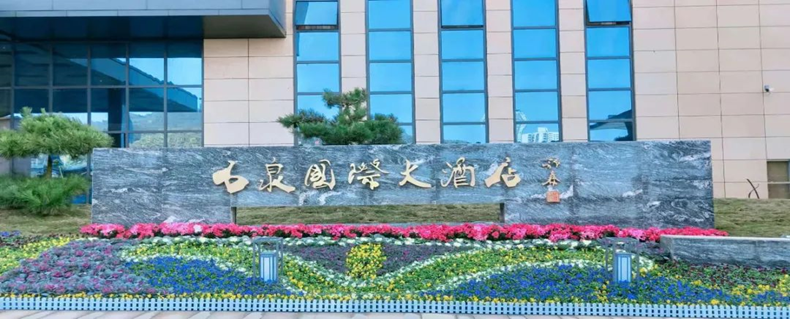 Shiquan International Hotel, located in Jiangnan New District, Shiquan County, Ankang City, Shanxi Province is a multi-functional comprehensive business conference and banquet hotel.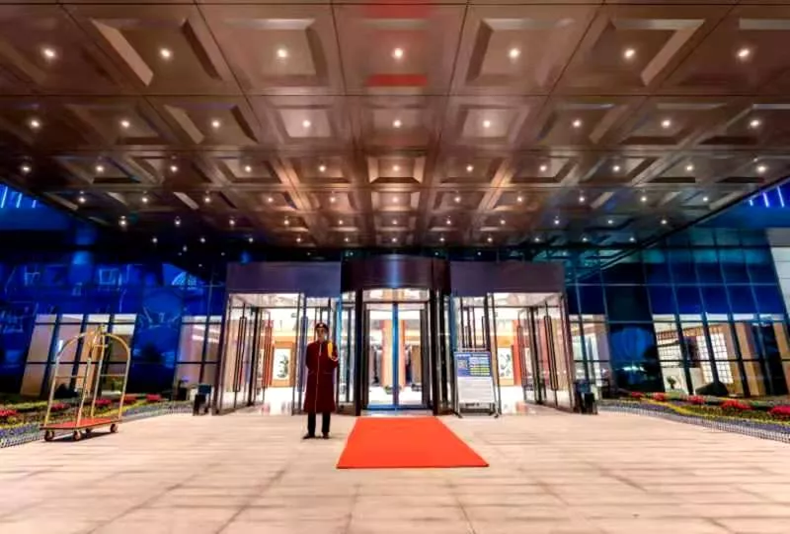 As the new landmark of Jiangnan New District, Shiquan International Hotel is particularly cautious on the selection of audio equipment. A set of excellent sound reinforcement equipment, a professional sound design team, and a set of efficient and complete after-sales service are the important factors for the hotel to consider when selecting sound brands. HiVi wins the trust of customers with its core technology and excellent audition effect.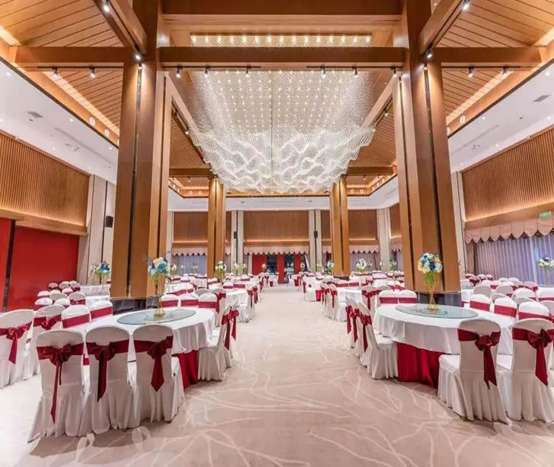 The main expansion system of the banquet hall adopts two sets (4+1)
LR280+LR280S line array system to hang on two sides of the stage.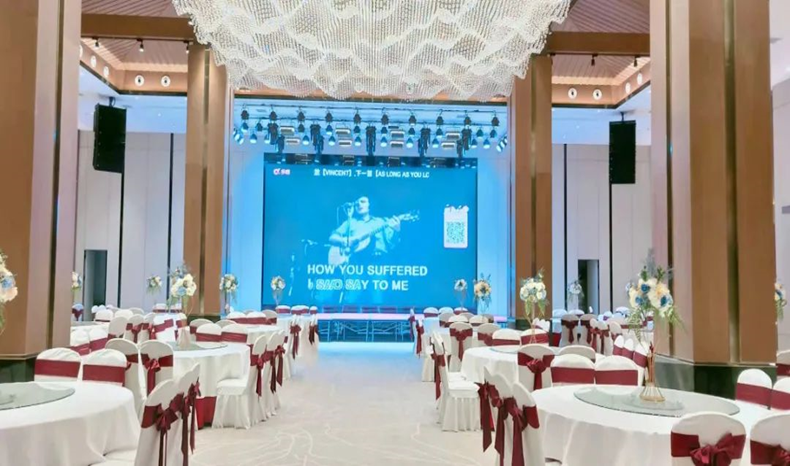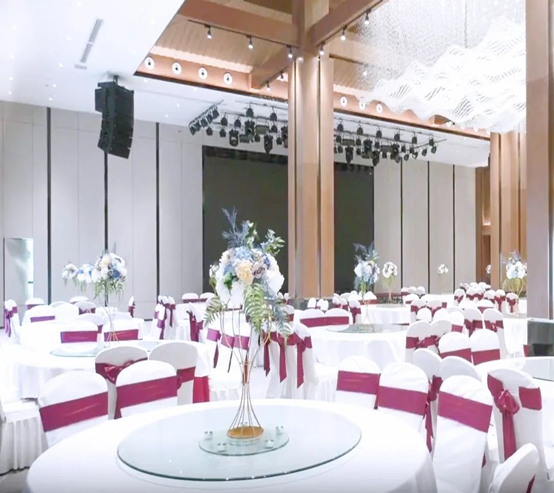 ◆2 sets(4+1)LR280+LR280S
6pcs of HV12 professional loudspeakers are used as supplementary loudspeakers to ensure the sound of all positions in the hall is even and full, and avoid the problem of inconsistent sound pressure in the front and back fields.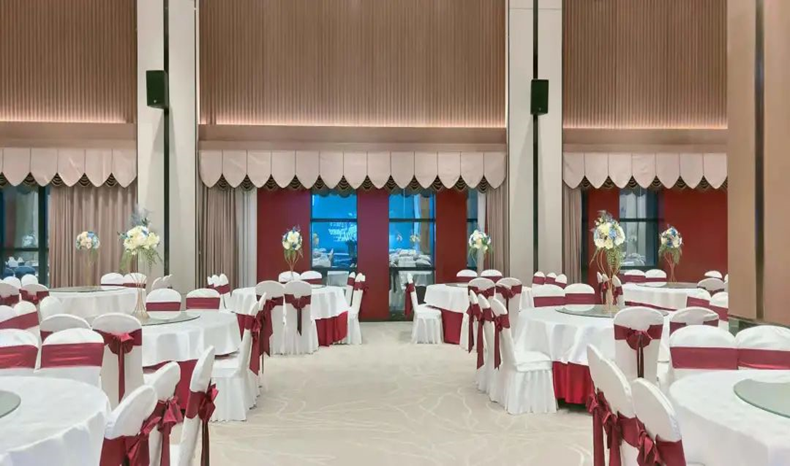 ◆HV12 Professional Speakers

The full set system adopts HiVi KA series, LA series professional amplifier, HP408 effect professor, H-900 Pro Mic, etc., provides perfect sound, stable and reliable sound reinforcement effect for the banquet hall.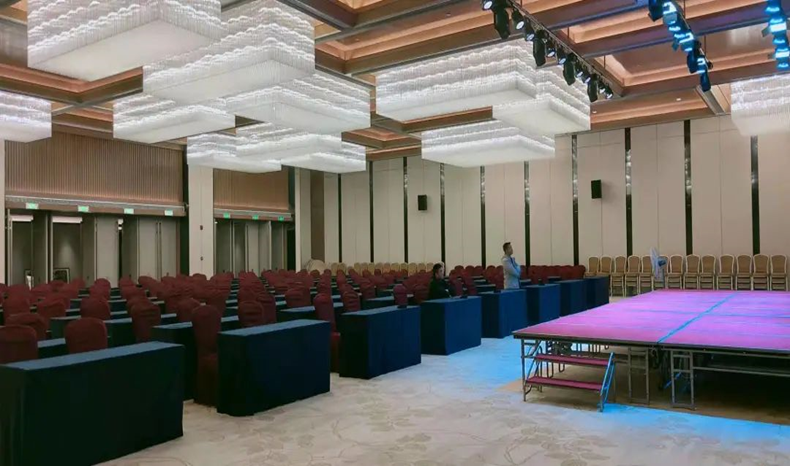 ◆Multifunctional Hall on 3rd Floor with HV series
Selected HV15 professional speaker as the main reinforcement, matched with HV12 professional speaker as the supplementary speaker, bring out transparent and dynamic sound, and ensure the smooth progress of all kinds of meetings and activities!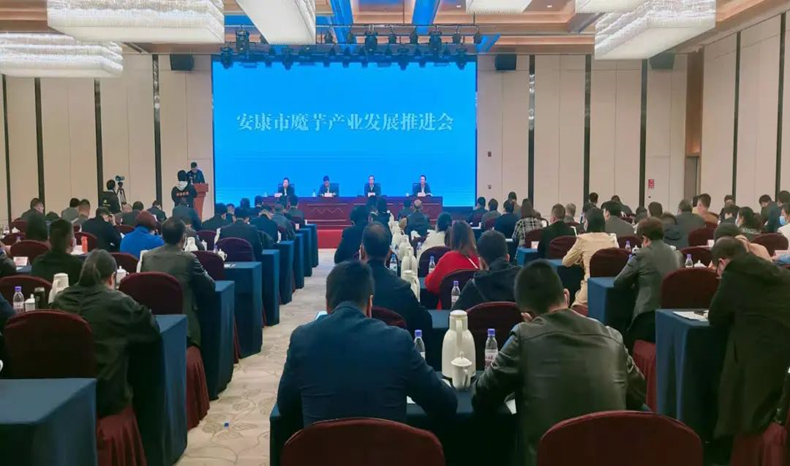 ◆Developing promotion meeting of Ankang City
The successful completion of the project "sound system design and installation project of Shiquan International Hotel" not only reflects the market's recognition of HiVi's sound strength but also is approval to HiVi's core value of "focusing on sound quality".