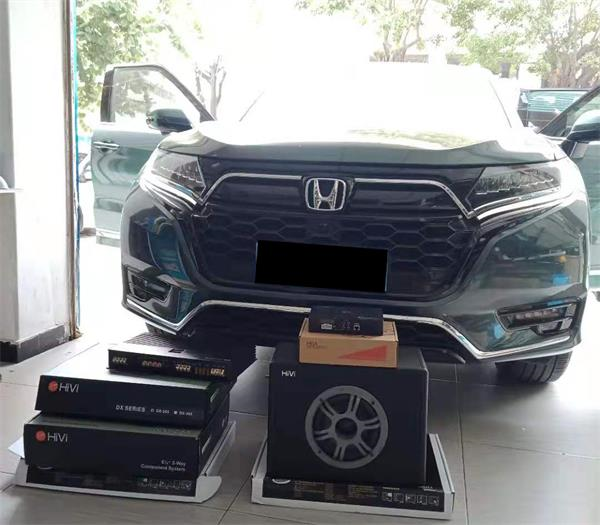 As a concerned medium-sized SUV, Honda UR-V has the advantages of large enough space, fashionable and beautiful appearance design, and high-cost performance, which is very suitable for the needs of young people or families. UR-V's driving experience is comfortable, but the original car's audio configuration is very mediocre, which greatly reduces the driving pleasure. For car owners who love music, the sound system with good quality and rich connotation is the first choice, which must be adjusted in place. And HiVi car speaker is their first choice.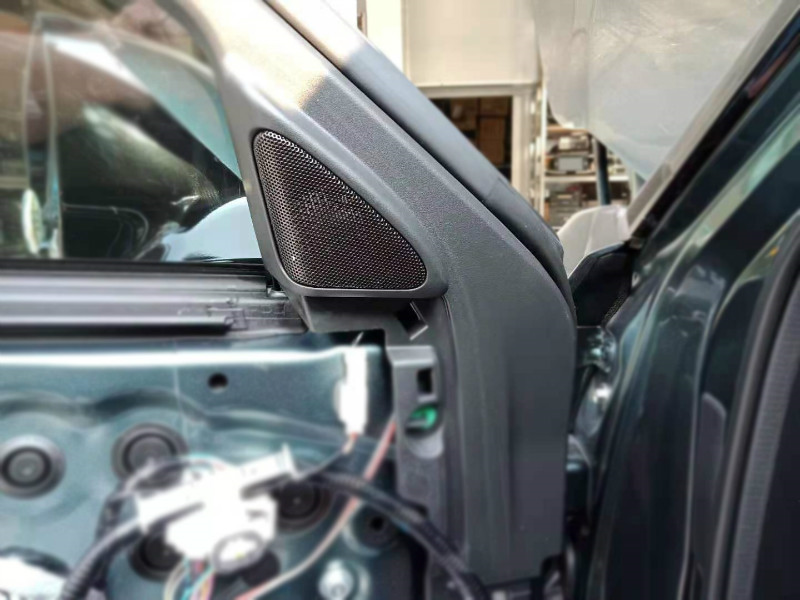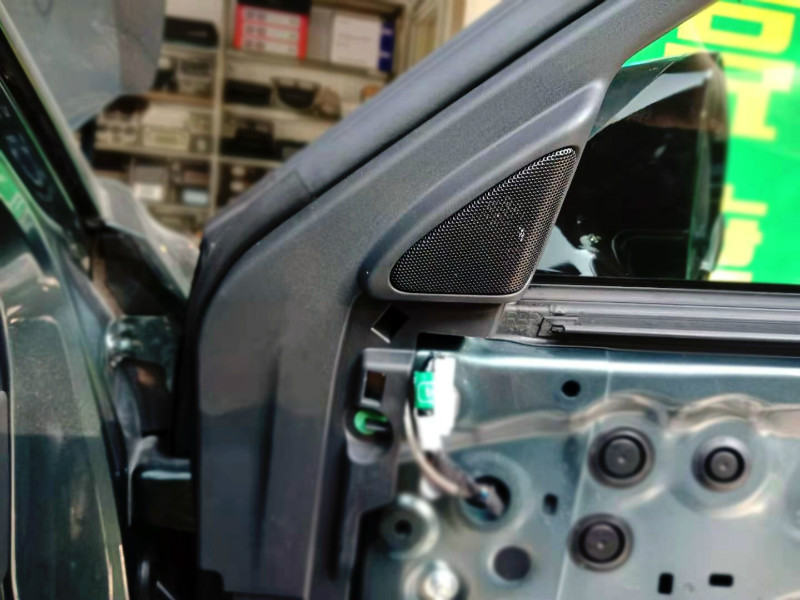 DX-265 tweeter BT28C invert installed in the triangle position of the window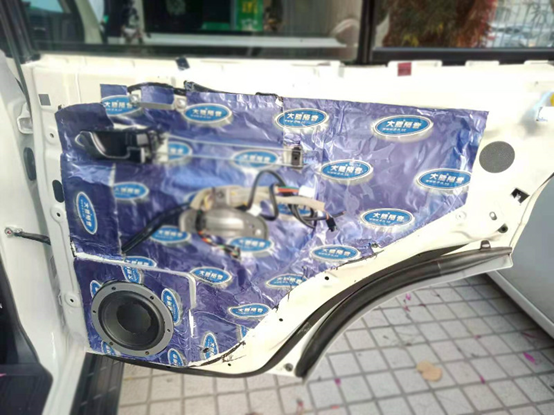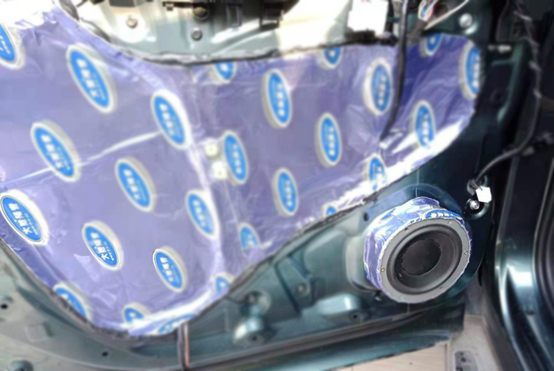 DX-265 mid-low speaker DX6W installed on the front door
Front sound field change to use HiVi DX-265 two-way speaker system, which brings delicate, accurate, and smooth sound experience.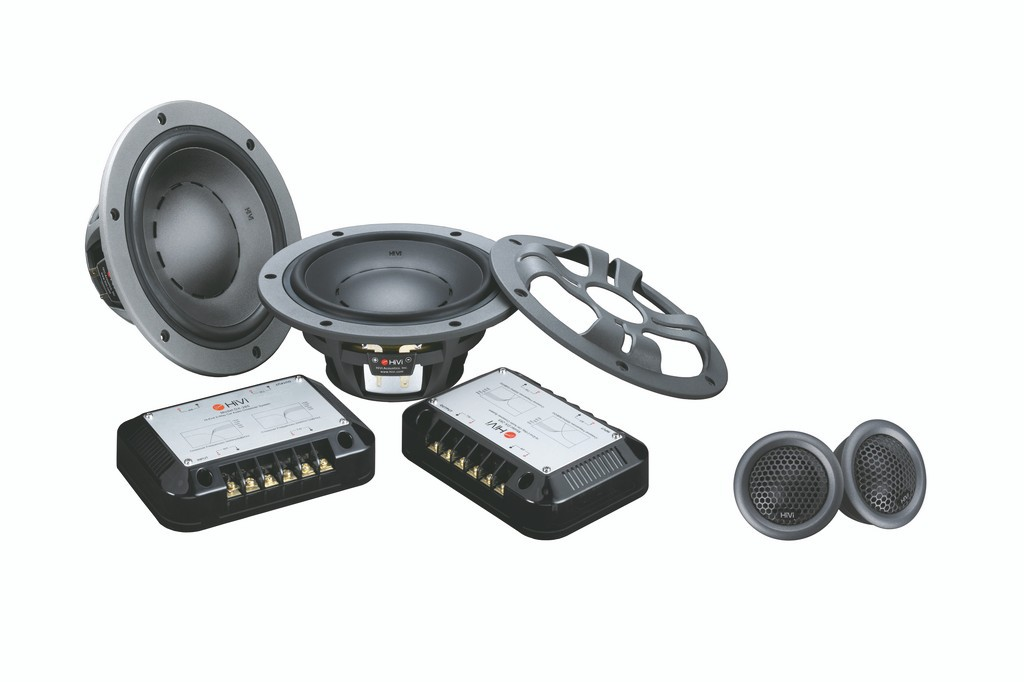 HiVi DX-265 Professional Car Speaker System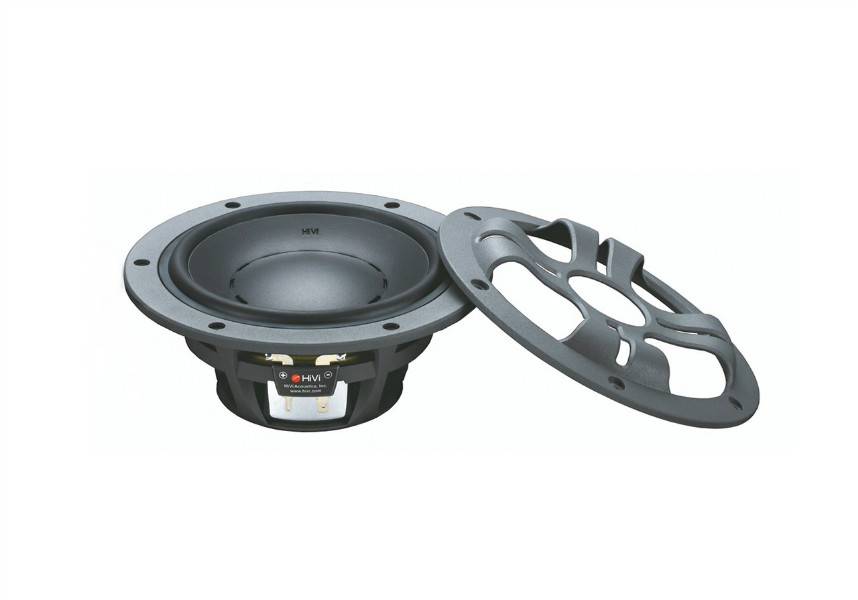 DX6W woofer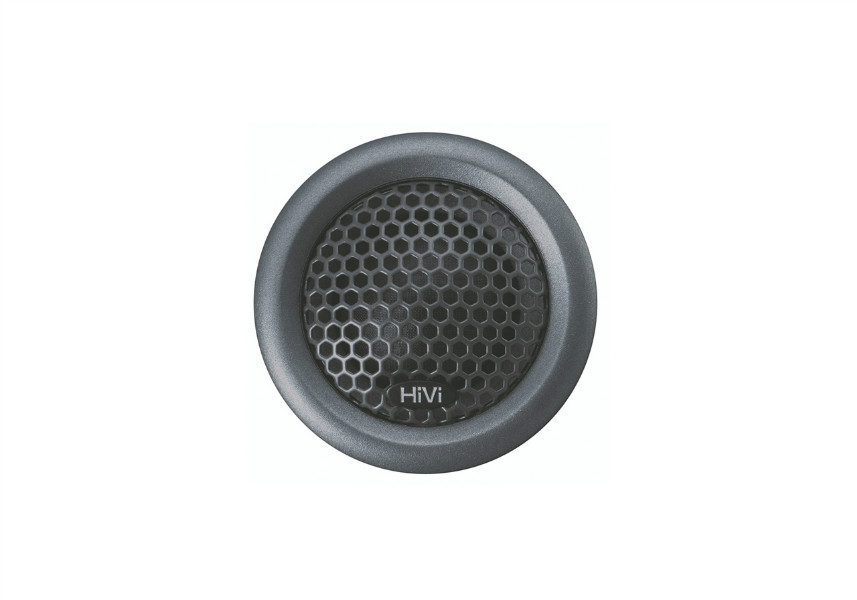 BT28C tweeter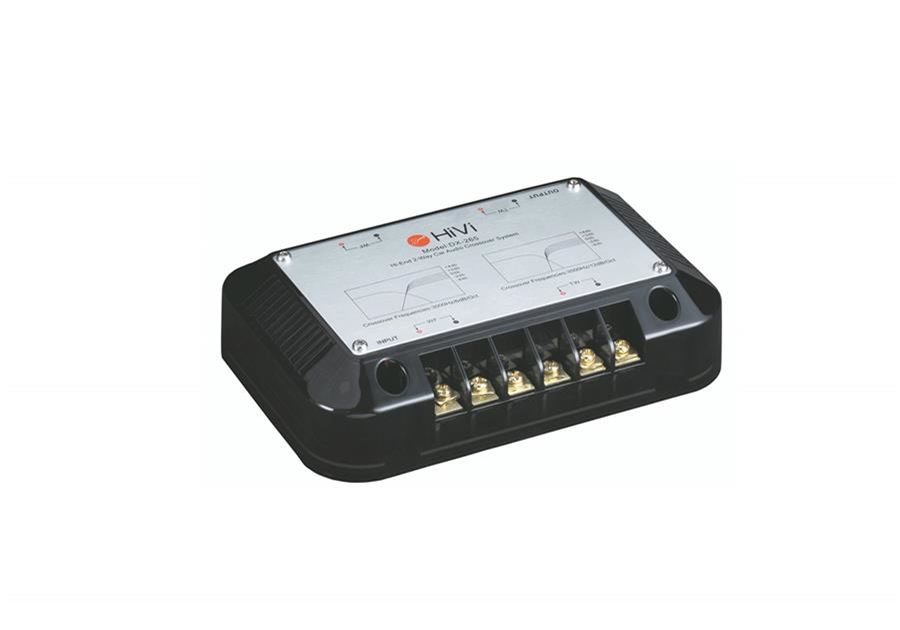 DX-265 frequency divider
The rear sound field is equipped set of KX-265 two-way speaker, which complements the front sound field. KX-265 adopts Kevlar diaphragm, high-strength speaker frame, natural rubber folding ring and other high-end materials to achieve the excellent performance of the loudspeaker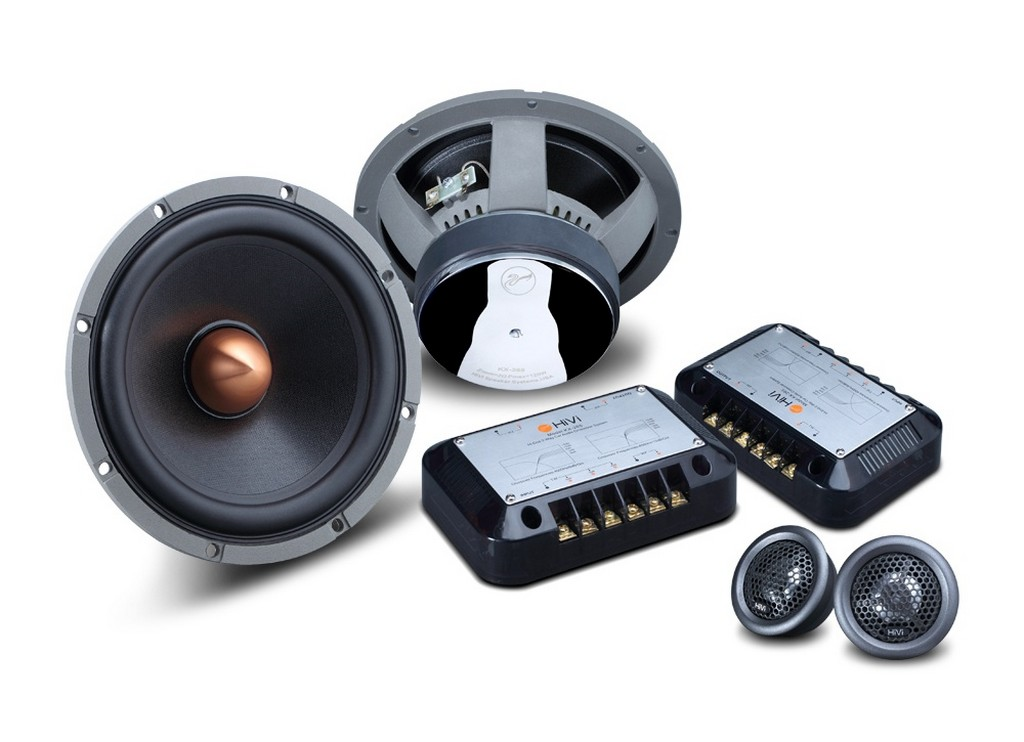 HiVi KX-265 two-way speaker system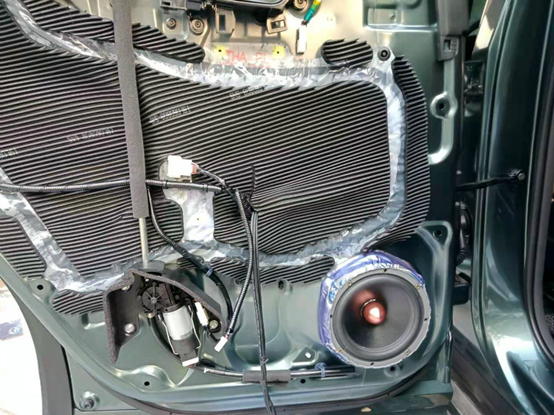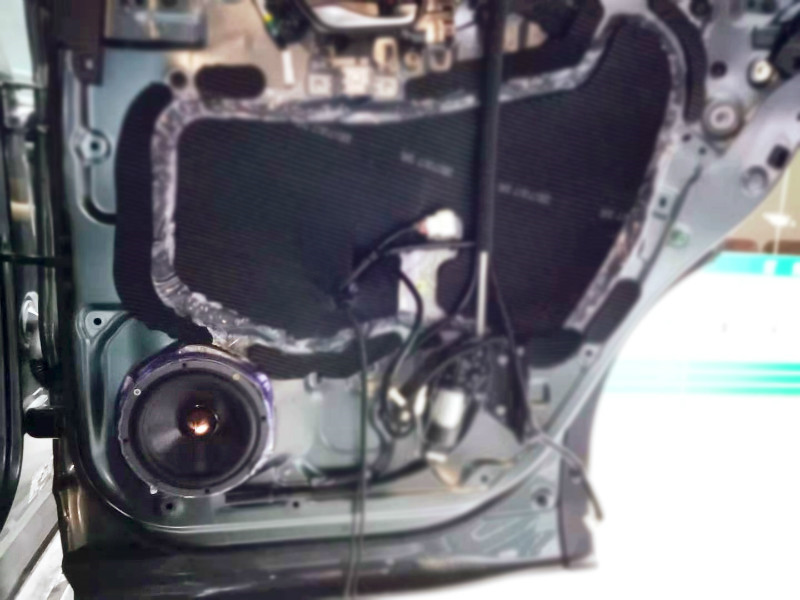 KX-265 mid-low speaker installed on the rear door
HiVi X5 amplifier is hidden installed under the chair and not occupy the used space of the car. It supports high power output, and can fully meet the power demand of the speaker. X5 adopts double push-pull power supply design, which greatly reduces the heat of transformer and makes up for the disadvantage of low efficiency caused by high heat of single transformer.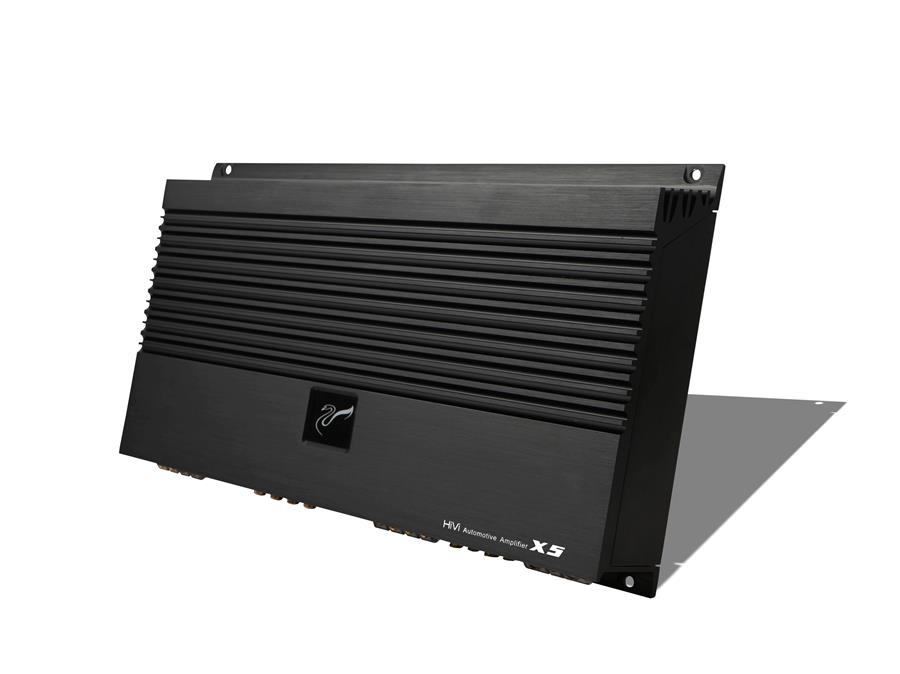 HiVi X5 professional car amplifier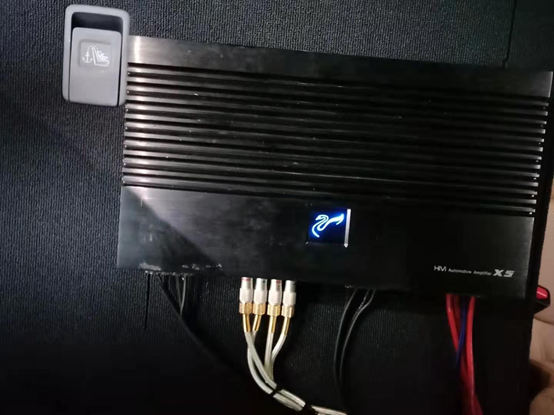 HiVi BC 8.1-v subwoofer is installed in the trunk to supplement the low frequency, improve the sound field, and create a shocking and three-dimensional real sound listening effect.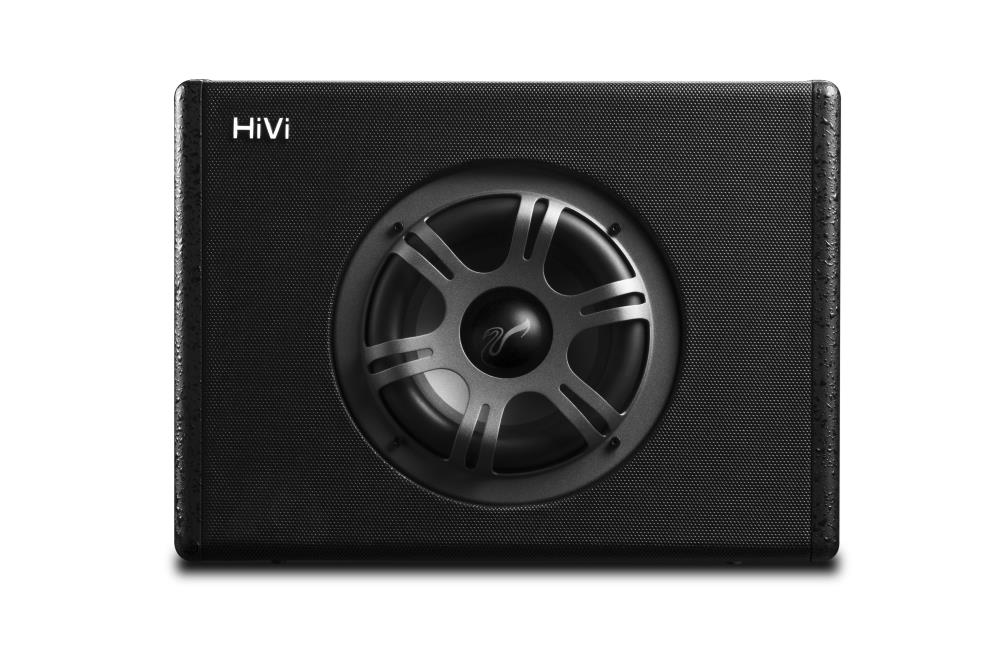 HiVi BC8.1-Vcar subwoofer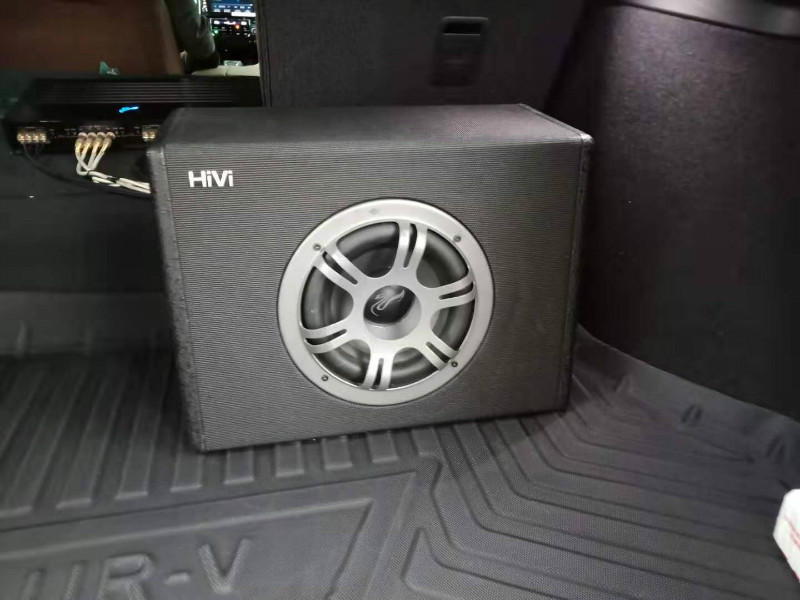 HiVi BC8.1-V subwoofer installed in the trunk
For the shortcomings of the original host, HiVi px-406 audio processor is added to provide high-quality audio signal for the sound field loudspeaker to ensure the sound quality of the sound field. Through professional DSP audio debugging, the audio signal is more clean and complete, the sound source is optimized, the sound is more hierarchical, the texture is richer.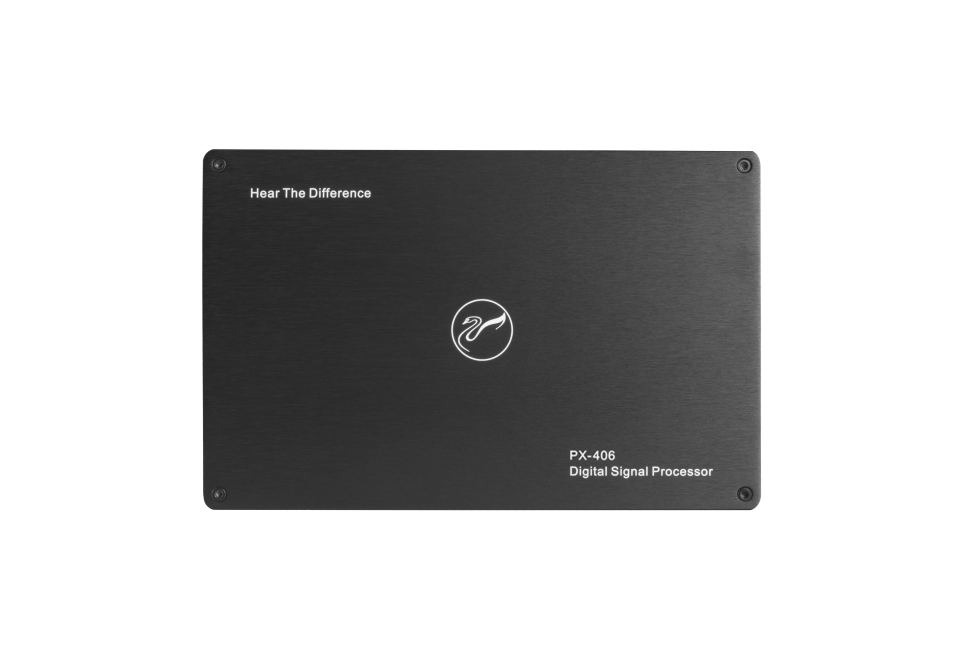 HiVi PX-406 DSP processor
After the upgrade, the sound quality has been improved significantly. From low frequency to high frequency, the details have been accurately restored. The beautiful sound is fascinating, and the bright and wide sound field is amazing.

Configuration List:
Front Door: HiVi DX-265 two-way speaker system
Rear Door:HiVi KX-265wo-way speaker system
Woofer :HiVi BC8.1-V car woofer
Amplifier:HiVi X5 professional car amplifier
Processor:HiVi PX-406 DSP audio processor
This case is provided by HiVi agent, Shantou HuiSheng Car Audio