Classical M2R Sonata Bluetooth FM Radio Active Speakers
In the middle and late 20th century, radio became popular all over China and became the enlightenment of many enthusiasts in the field of radio technology. In 1991, Swans was born, since then launched a series of products to win the love of audiophiles, become many audiophiles in the field of enlightenment products, with everyone experienced the transition from radio to audio. Today, 29 years focused on sound quality has become synonymous with "high sound quality", Swan engineers together again excellent originality design of acoustic technology and forward-looking, to restore ancient ways of listening to the radio technology and the modern wireless bluetooth perfect fusion, to launch a new speaker series of products: series of Classical bluetooth FM radio active speakers.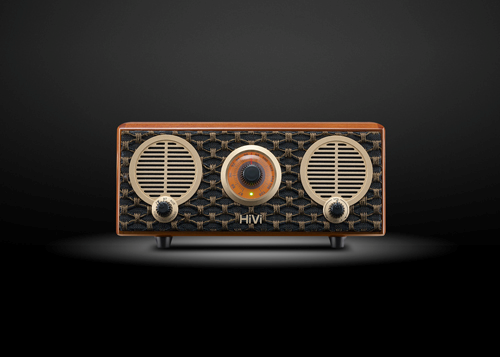 Appearance Exquisite and simple
M2R speaker is the latest product in the Classical series. It skillfully combines FM radio function, wireless Bluetooth and Swan Acoustics technology. Through the classic and luxurious solid wood box, with four-color and colorful front decoration, and the metal panel equipped with speaker and radio scale circle, create simple and modern fashion elegance. It is worth mentioning that the front panel of M2R adopts the inclined elevation design optimized according to the listening environment, which can ensure the accurate near-field sound replay. Meanwhile, the stable solid wood box with the shock-absorbing footpad at the bottom can effectively suppress the box resonance, so that the speaker can also be calm when playing large dynamic music.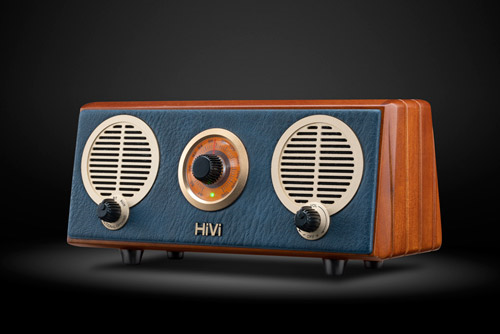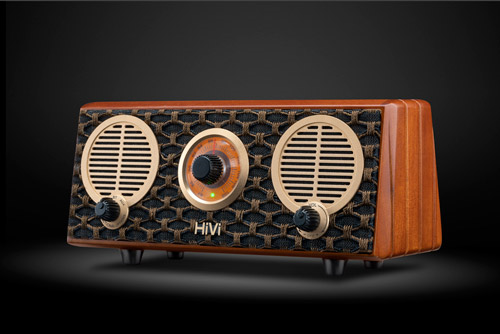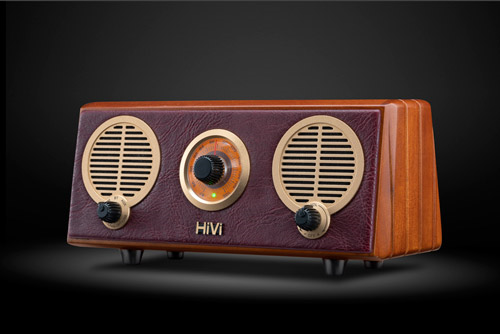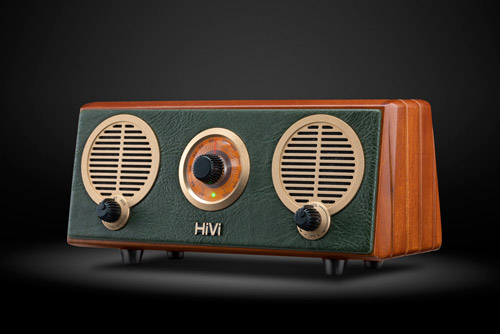 Electroacoustic luxury configuration and small speakers with high energy
The M2R speaker adopts the full-band electronic tuning optimized by the design of the left and right independent cavities, and is equipped with two Swan Professional 40mm full-band speakers in such an exquisite box, enabling the M2R to easily display the sound quality beyond the size limit. In addition, the M2R is equipped with three knobs on the front panel for clear and intuitive visual selection: radio/Bluetooth /AUX selection knob on the left; Volume/power knob on the right; In the middle is the radio tuning knob. It is worth mentioning that the bottom of the front radio dial is also equipped with an indicator light, which can be displayed according to different input corresponding to different light colors, convenient for users to use.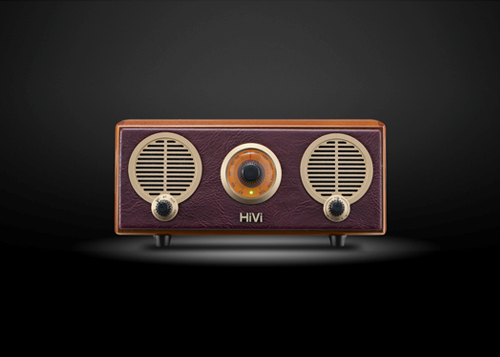 The M2R speaker is equipped with multiple ports on the back: headphone jack, convenient for users to connect headphones to listen to music; Micro USB charging socket can charge the M2R built-in battery; FM_ANT/Aux dual socket, can be connected to external FM antenna to enhance the radio effect or plug into audio equipment to play music.
To meet the diverse listening needs of users, M2R speaker not only has a line input interface, which can connect with traditional audio sources for high-fidelity wired connection, but also provides a new generation of Bluetooth 5.0 input supporting APT-X, which can carry out high-speed wireless audio transmission, enabling M2R to connect with all kinds of intelligent mobile devices. Push rich Internet music for users.
M2R adopts FM radio chip with built-in DSP and R dual-power amplifier with anti-FM interference and anti-broken sound and multi-stage self-adaptive output gain of power supply, forming a two-way inverter full-band system with frequency response range of 150Hz ~ 20kHz, ensuring excellent electro-acoustic performance. In addition, M2R also has a clear radio effect, the external metal antenna not only makes M2R more simple and elegant charm in the shape, but also can greatly enhance the radio signal reception, so that you can enjoy the feelings and charm of radio broadcast wherever you are.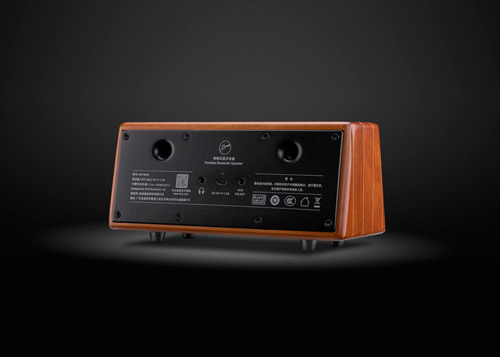 Application :Wireless Portable Listening and Enjoying
The M2R speaker is extremely compact and weighs only 0.55kg, which is very convenient to carry. At the same time, according to laboratory measurements, the built-in 2200mAh large-capacity battery of the M2R has a normal playback volume of no less than 8 hours.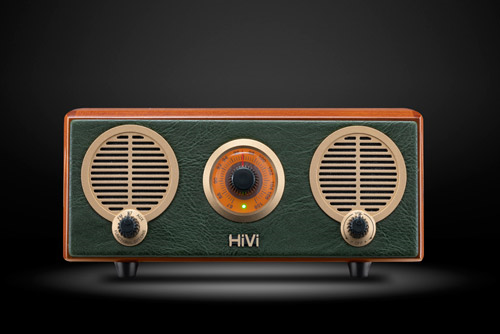 In the morning, bathed in the morning sun, turn on the radio and listen to the morning news; Night, have a rest time, connected to the mobile phone, massive music freely listens; Indoor, 10m range bluetooth connection, no matter bedroom or study, so that you want to listen to; Outside, invite friends or family to go out and enjoy nature time with music. It can be said that M2R is not only portable in practical applications, but also powerful battery life to meet the needs of indoor and outdoor listening for a long time.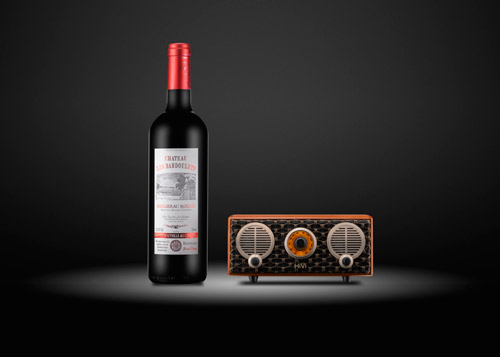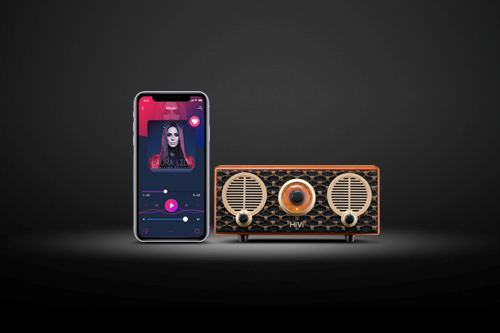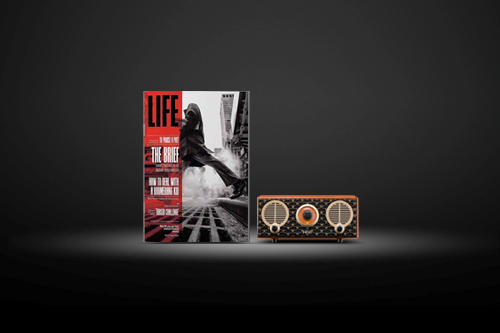 Small speaker, big power! M2R speaker is a stereo Bluetooth active speaker with both radio function and Bluetooth function and sound quality beyond this size. Low resonance solid wood box, optimized tilt Angle design, independent sound chamber, classical and fashionable appearance and professional speaker unit of Swan. Let M2R small box have as beautiful as her name "sonata" good sound quality.